MODCON is a free convention we're putting on and you're invited. Over three days we'll be presenting a series of panels and streamed games and encouraging you to get involved and run a game.
Modiphius will be presenting a wide range of panels about our games including streamed games of the 2d20 Dune and Elder Scrolls Call to Arms games, with panels covering the latest news on our range of RPGs and miniatures games.
We're teaming up with Guy Sclanders 'How to be a Great GM' on YouTube - to create a weekend of GM focused panels. Guy has assembled a great line-up of talent from the role-playing community for a weekend-long festival, celebrating what it means to be a great Gamemaster (see more below)
MODCon panels start from 7pm UK time each day on the 4th, 5th and 6th December on the Modiphius Twitch channel, with Dragonmeet's panels running during the day on the 5th December so fans have an even wider selection to attend.
Check out the tabs to find out more about the panels, how to sign up to GM or play, and more info.
Check the Schedule tab for full details on the panels and what's on and sign up to get the latest news and join us for a weekend of roleplaying advancement and level up your Gamemaster skills!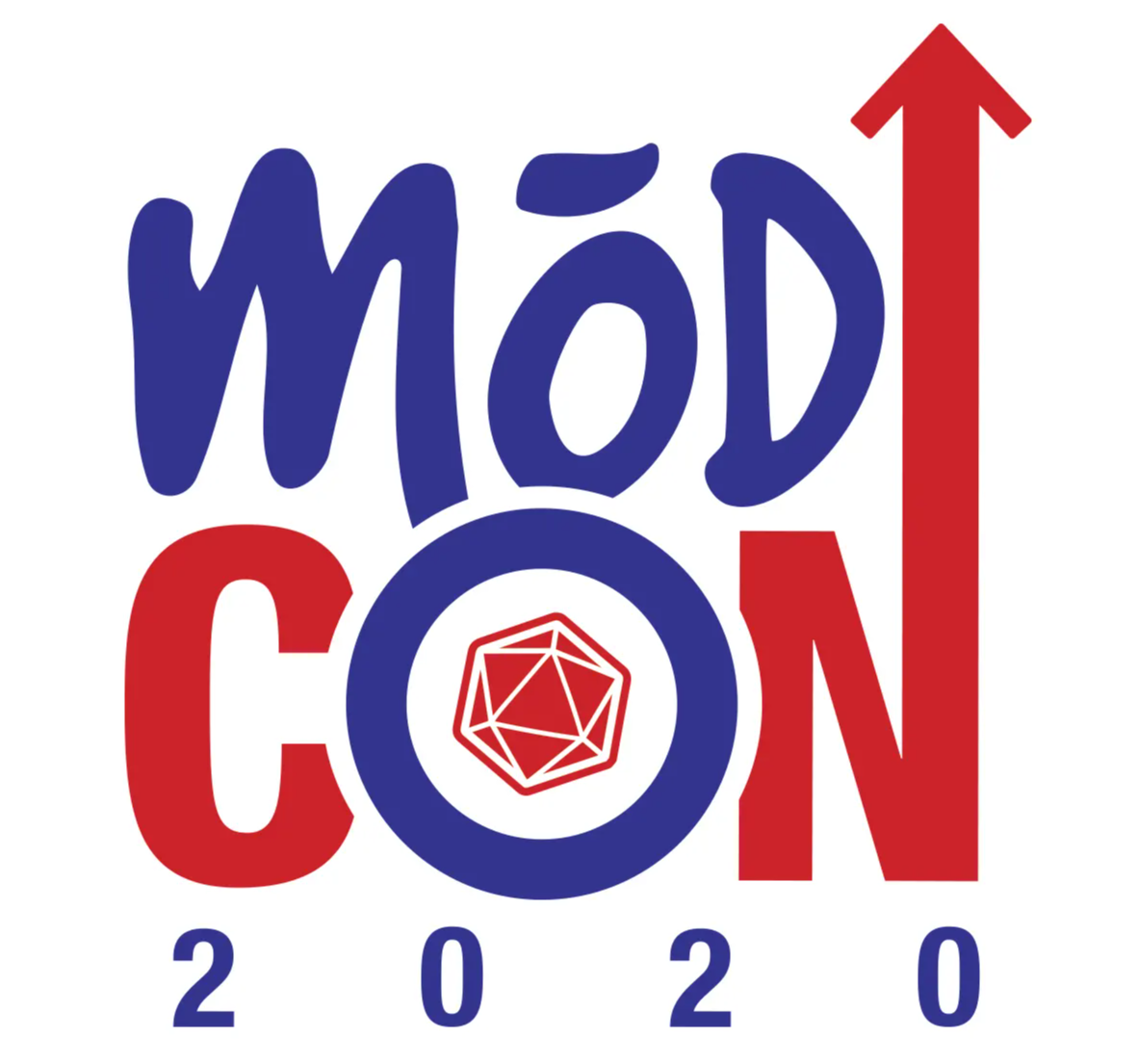 Both ModCon and Dragonmeet partnered with StartPlaying.Games who will be helping GMs and players connect for the weekend of events - you can hop over there now and create a game - why not GM Star Trek, Infinity, Conan, Vampire, Mutant Chronicles, John Carter, Dishonored, Odyssey of the Dragonlords, Vampire the Masquerade (or others) and find some new players?
When you signup to run a game there will be a drop down to select which event its part of - if you're running a Modiphius game select MODCON and your session will appear on the official MODCON event page once we announce players can sign up and look for a game. Here is an FAQ on how to sign up to play or GM. Please note you can charge a fee to host your game, or make it free of charge. Modiphius receives 10% of any fees and will be donating this to our chosen charity Vision Rescue.
Bookings are live so players can find a large range of games at StartPlaying.Games as well as pro GMs running paid sessions if you want to experience the best!
Signup's are live for both GM's and Players at Start Playing Games just click the Start Playing logo below!

8pm GMT
PANEL: Things I Wish I Knew When I Started GMing
Host: Guy Sclanders
Panellists: Cody Lewis, Dungeon Dudes (Monty & Kelly)
9pm GMT
PANEL: (Game)Mastering The Basics
Host: Guy Sclanders
Panellists: Nate Vanderzee, Seth Skorkowsky
10pm GMT
PANEL: Next Step GM Techniques
Host: Janet Forbes
Panellists: Guy Sclanders, Seth Skorkosky, Lloyd Gyan
11pm GMT
GAME: Star Trek Adventures (Special Behind-The-Scenes Game) + After-Game Chat
GM: Guy Sclanders
Players: Janet Forbes, Mháire Stritter, Seth Skorkowsky
7pm GMT
PANEL: How to GM 2D20
Host Mháire Stritter
Panellists: Sam Webb, Virginia Page, Lloyd Gyan

8pm GMT
GAME: Dune 2D20 (World Premiere)
GM Jason Durall
Players Cody Lewis, Kelly McLaughlin, Monty Martin

10pm GMT
PANEL: Dune 2D20: The Making Of
Host Guy Sclanders
Panellists Chris Birch, Andy Peregrine, Jason Durall

11pm GMT
GAME: Star Trek Adventures
GM Aliza Pearl
Players Bonnie Gordon, Jade Law, Bobak Ferdowsi
7pm GMT
PANEL: Modiphius: Coming in 2021
Host Guy Sclanders
Panellists Chris Birch, Sam Webb, Jon Webb

8pm GMT
GAME: Achtung! Cthulhu 2D20
GM Lloyd Gyan
Players Virginia Page, Seth Skorkowsky, Mháire Stritter

10pm GMT
PANEL: Miniature Painting Tips & Tricks
Host Mháire Stritter
Panellists Jon Webb, Duncan Rhodes, Adam Huenecke

11pm GMT
GAME: Elder Scrolls: Call to Arms
Players Gavin Dady, Chris Birch
HOW TO BE A GREAT GM
You want to get into role-playing games, and maybe you've played a few, but now you want to lead your game. You want to become a Gamemaster. Or perhaps you're already a GM and want to take your games to the next level?
Each panel has been designed to take you on a journey – from beginning steps to more advanced tips and tricks, you'll go from not knowing how to play anything, to having the confidence to try your hand at several great RPGs. By the end of the weekend you'll be ready to run your games like a pro.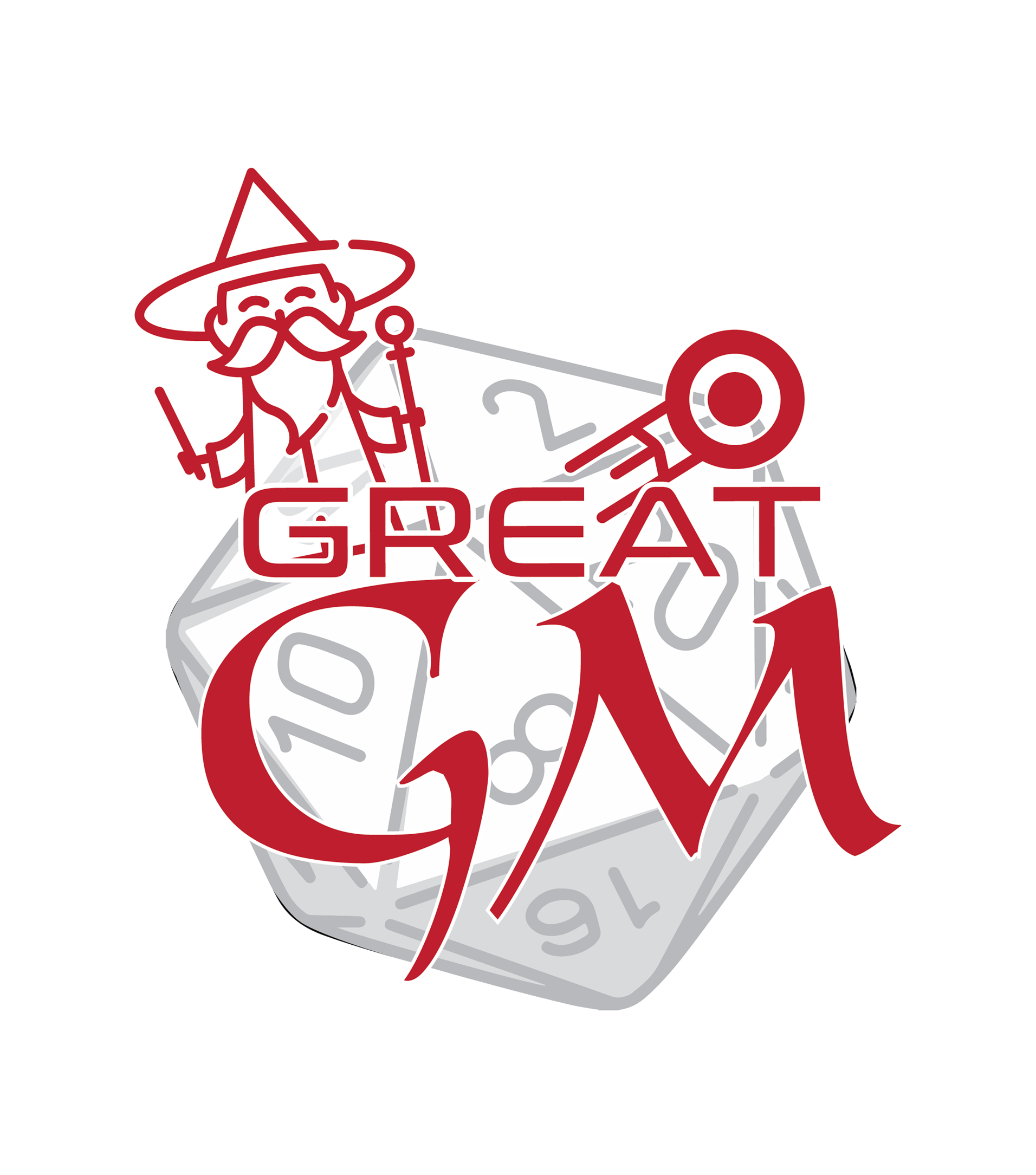 MODCon Friday, December 4th, is How to be a Great GM day! In collaboration with the YouTube channel How to be a Great GM, we have got an amazing line-up of some of the top GMs, DMs and storytellers in the RPG space together to talk all things TTRPG.
Starting at 8pm UCT, Cody from Taking 20 and The Dungeon Dudes, Monty and Kelly will join Guy from How to be a Great GM in the discussion 'Things I wish I knew when I started GMing'. If you have not yet GM'd a game, or if you have been doing it for years, the panel promises to be a mixture of deep insight, zany craziness and all round fun.
Following that at 9pm UCT, Guy will grill Nate from WASD20 and Seth from Seth Skorkowsky on the basics of Game Mastering. What does it take to be a genuinely great GM? These two guests know their business and are not afraid to get their hands dirty. Questions from the audience are encouraged!
At 10pm UCT Janet Forbes from World Anvil joins Guy and Seth as they try to figure out what are the next steps a GM should take in terms of upping their games. With their collective knowledge on worldbuilding, story crafting and insane love of all things… odd… the trio will unpack your questions whilst trying to find the meaning of life as a GM.
Closing off Friday's madness, Guy will run a special game of Star Trek Adventures featuring Janet, Seth, and Mhaire from Orkenspalter TV. The game, however, is not your normal game of Star Trek. Every 15 minutes the game stops and the players and GM will unpack why they did certain things, what motivated them to make a rules call, what drove the players to do a certain thing, deep insight into how these folks play. It's live, and your input will make all the difference so don't miss out on that.
Saturday continues the MODCon experience with panels, play-throughs and so much more, watch this space as it updates.
As with any convention, we want to ensure that people are no less safe online, and to that end, take five minutes to read the following and agree to the terms and conditions to be allowed both on stream and in the discord server. ModCon is dedicated to providing a safe, fun convention experience for everyone, regardless of gender, gender identity and expression, sexual orientation, disability, physical appearance, body size, race, or religion.
All attendees at ModCon are expected to treat other attendees, guests, staff, and the general public with respect. Physical and verbal harassment and sexual assault will not be tolerated. If an attendee engages in harassing behaviour, the organizers may take any action they deem appropriate, including warning the offender or expulsion from the event.
By joining us here, you agree that you will not engage in any form of harassment.
That's it, nothing more complex, if you have to stop and wonder if something you're planning on doing constitutes harassment, chances are that it will on some level. If you're not sure, contact
support@modiphius.com
well at least 48 hours in advance of your game to make sure beforehand and if you receive no reply that is not implicit approval . If you would like to report an issue in a game please contact
conduct@startplayinggames.com
to report anything. Modiphius staff will be monitoring the live streams. Offenders in chat will be warned then banned.